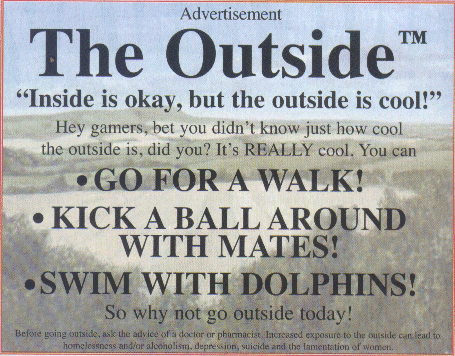 The Outside™ is a revolutionary concept for all you computer people out there. Listed above are just a few of the many advantages available Outside®. For only €99, or $150 (due to relative built-up space), you can experiance The Outside™ for yourself. Don't delay, call today:
0800-THIS-IS-FAKE
Disclaimer: Before going outside, ask the advice of a doctor or pharmacist. Increased exposure to the outside can lead to homelessness and/or alcoholism, depression, suicide and the lamentation of women.
You have been warned. Enjoy.
Also, the advertisement above was nicked off a certain publishing body. I hope they don't find out.